Trade Compliance Training Packages for the Medical Industry
Designed to fit your organization, whether you're a start-up biotech company or a global medical device manufacturer. Tailored to the products, technologies, and unique compliance challenges facing medical, pharmacological, and biotech companies in today's increasingly complex world of international trade.
Trade Compliance Challenges in the Medical Industry
The export of medical, pharmaceutical, and biotech products, services, and technology is controlled by U.S. government regulations as a means to promote its national security interests and foreign policy objectives. Noncompliance can result in fines, the inability to export, and even prison time.

Your compliance practitioner experts will need comprehensive and practical training on the ITAR, the EAR, OFAC sanctions, and Incoterms to guide them through the challenging tasks of determining the jurisdiction and classification of products or technology and export authorizations and clearance.

Other professionals in your organization – such as engineers, general employees, and marketing and human resources staff - are also key to your compliance. They will learn how to recognize compliance risks respond in accordance with your corporate policies and applicable regulations.

Executives within your organization will need to be trained at a level that will enable them to understand the importance of the regulations, the risks of noncompliance, and their responsibility to prioritize resources to build and maintain an effective and up-to-date compliance program and support their compliance experts.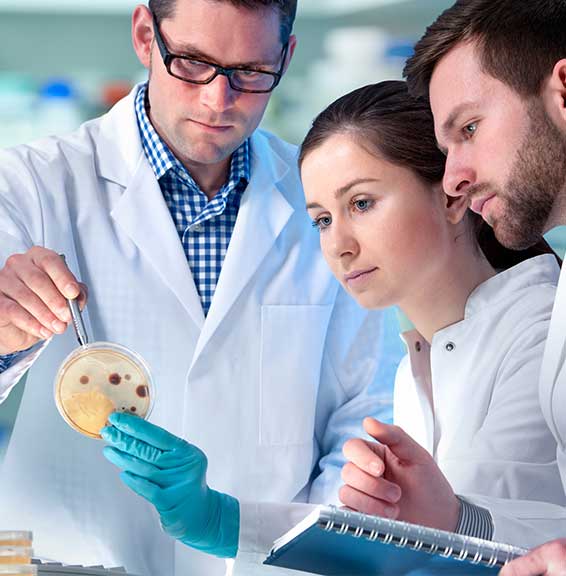 Deliver Continuously Updated and Comprehensive Function-Specific Training ​
We've created a trade compliance training pilot package that specifically addresses the unique trade compliance challenges facing medical, pharmacological, and biotech companies today.
This package includes:
Function-specific training courses designed to deliver trade compliance training in the context of your employee's job function and compliance responsibilities. ​
Trade Compliance Practitioner Training
Two key export compliance practitioner experts will get comprehensive and practical training (approximately 14 hours) on the foundations of export controls, determining jurisdiction and classification, and authorizations and export clearance.
Function-Specific Training
Up to 200 professionals (ex: sales, marketing, engineering, HR) across your organization will get an awareness overview (approximately 30 minutes) of export controls tailored to their professional responsibilities. They will learn what they can do to support your organization's compliance efforts and why it is essential to avoid violations of the rules.
Training for Your Executive Leadership
Three organization executives will get awareness-level training (approximately 60 minutes) tailored specifically to executives that outlines the regulations and the real risks of noncompliance. They will learn how their leadership is essential to their organization's effective approach to ongoing compliance.
Your learners will receive a Certificate of Completion from the Schar School of Policy and Government at George Mason University, an accomplishment that they can add to their LinkedIn profile automatically upon completion of their course using our state-of-the-art learning management platform.
All of our courses include continuous learning elements to ensure that your employees remain up to date as rules and regulations change. In addition to course updates based on regulatory changes, your professional staff will receive monthly vignettes designed to reinforce learning and help you establish a culture of compliance.

Your practitioners will receive 12 months of access to our exclusive practitioner community and COMPLIANCE 2021 events featuring leading experts from industry, academia, and government to give you direct insight into regulatory developments, their impact on business and trade, and the future of trade regulation.
Bespoke Training Made Easy
We know your institutional knowledge and legacy training are invaluable resources critical to your compliance efforts and the success of your business. That's why we offer a personalized training solution that allows you to:
Customize elements to meet your exact training needs
Embed legacy training, company policies, CEO video messages, videos of webinars or Skype/Zoom/Webex meetings, and other instructor-led training into one cohesive presentation
Build configurations for different functions, divisions, and locations
The result is a powerful custom solution that's trackable and always up to date. Want to learn more about our personalized training solution? Fill out the form below and we will be in touch.
Two Subscription Options
We offer two payment options to fit your budget needs. You can opt to pay for your annual subscription upfront or spread out your payments over the course of the year.
Once you subscribe, you will be contacted by a Customer Success Team Member who will guide you through the process of configuring your program, setting up your learners, and delivering and tracking your training.
We offer two payment options to fit your budget needs.
Subscribe Today
About
Recognized as the most comprehensive online global trade compliance training solution, our platform is used by leading companies around the world, ranging from the Fortune 500 to small businesses that create the products...

Read more